Uniform
To ensure our school uniform can be obtained easily and to keep the cost of school uniform as low as possible, there is no requirement for any items of school uniform to have a school logo.
All the uniform items are widely available online, in supermarkets and at other retailers local to the school.
If you already have items of uniform that do have the school logo on, it is acceptable for your child(ren) to wear them.
If you would like your child to have the school logo on a sweatshirt or cardigan these can be obtained from Orchard clothing. Further details are at the bottom of this page.
Our uniform consists of:
​ ​​​

​​

A red sweatshirt or a red cardigan

​

​​

A white polo shirt

​

​​

A pair of grey trousers

​

​​

A grey skirt or a grey dress

In the summer:

​

​​

A pair of grey shorts

​

​​

A red and white checked dress
​​Some children like to wear leggings or 'cycling' shorts under their school skirt or dress, and we regard this as acceptable. We ask that these are in one of our school colours of red, white or black.
Some children like to wear a hijab to school. Again, this is acceptable, and we ask that the hijabs children wear are plain and in one of the school uniform colours (red, grey, white or black).
Both boys and girls need to wear sensible black school shoes, such as these: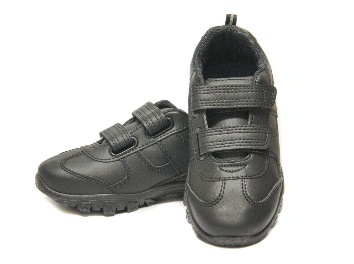 or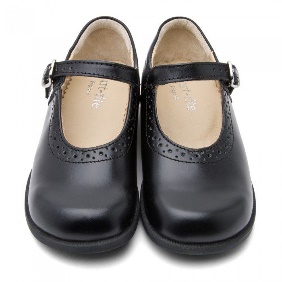 For most of the year children will need to wear a coat to school and in the colder months a pair of gloves, a scarf and/or a warm hat are advisable. In the warmer months we advise that children wear a cap and/or sunglasses.
We ask that all items children wear to school are clearly labelled with their name.
Children will need to bring items from school back home on a regular basis e.g., reading books, pieces of work they have completed. The most suitable way of transporting such items is in a 'book bag' such as this: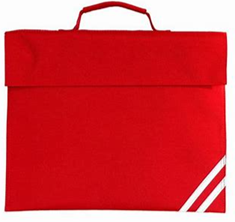 Children will also need to bring a water bottle to school each day to ensure they stay well hydrated.
For indoor P.E. activities, the kit consists of a white 'T' shirt, black or red shorts and pumps/trainers. For outdoor activities the children wear a white 'T' shirt, red jumper or sweatshirt, red or black tracksuit bottoms/joggers and trainers. For swimming children are expected to wear an 'all in one swimsuit' or swimming shorts.
Further details about our approach to uniform can be found in the Policy at the bottom of this page.
Orchard Clothing is where school uniform with the school logo can be obtained. You can either visit their shop their website
Orchard Clothing Ltd
6-8 Dunlop Road
Hunt End
Redditch
B97 5XP
Tel: 01527 545555