St. George's Guarantee
As a staff team we have discussed and agreed a framework of high quality, first-hand experiences that will enrich and broaden our children's horizons. These experiences have been selected to provide children with opportunities to build positive relationships with others, whilst also acting as a springboard for the acquisition of language, vocabulary and the development of oracy skills.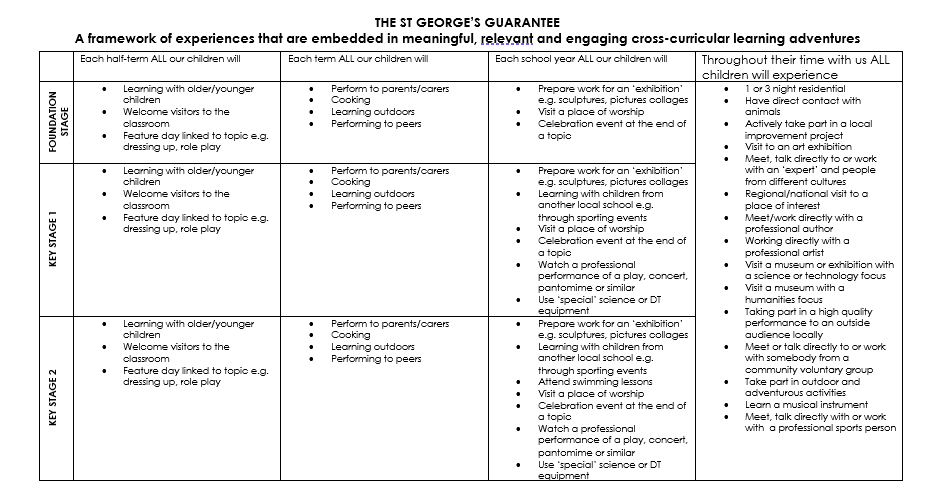 Please note that the full implementation of this framework between September 2019 and July 2022 was not been possible due to COVID restrictions.